Posted June 02, 2023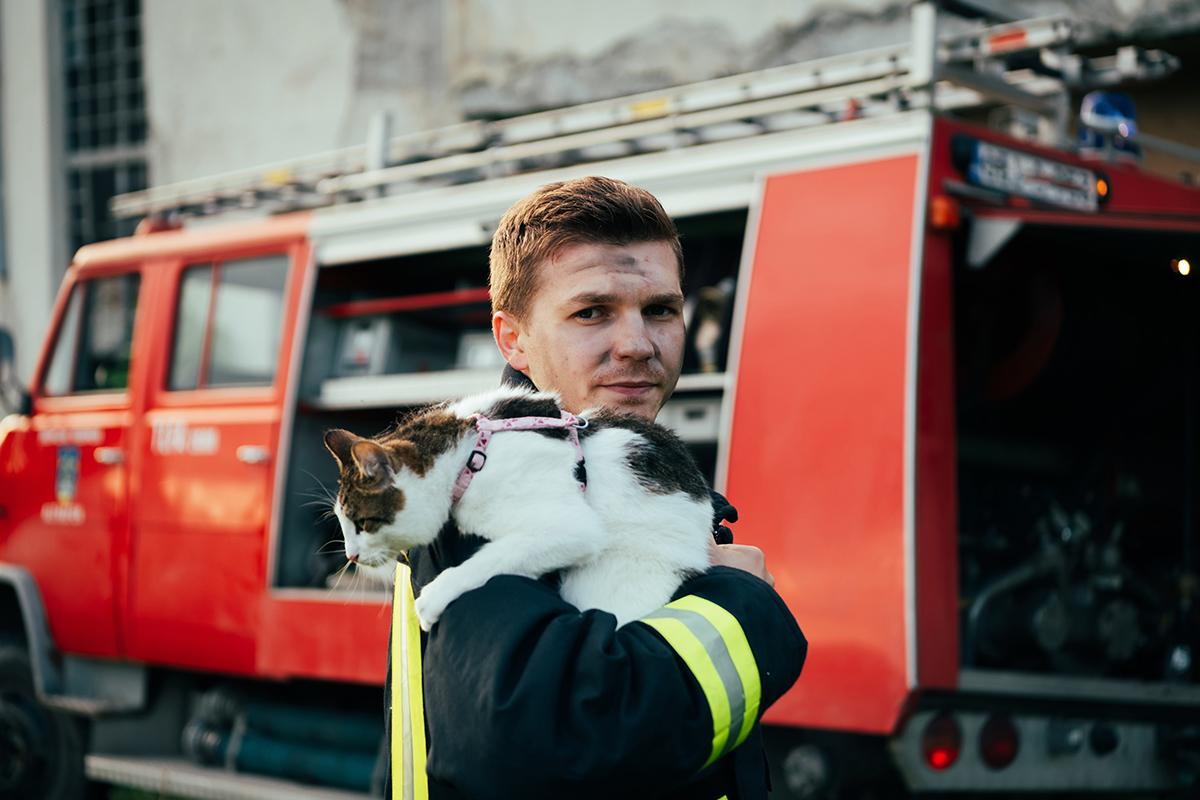 Unfortunately, natural disasters have become all too common. We see them on the news: earthquakes, hurricanes, tornados, floods, fires, and toxic chemical spills. Sometimes we even see them in our own backyard. It's hard to think that these things could happen to us, but they can.
Most people have preparedness plans for themselves and their family, but have you ever thought of a preparedness plan for your pets? Surviving an emergency largely depends on how prepared you are. There are several things that need to be considered, the most important being will you stay put in an emergency or evacuate to a safer location? Remember, what is best for you, is best for your pet. Never leave them behind and NEVER tether them to anything.
Regardless of your evacuation plan, every household should have an emergency kit not only for themselves, but also for their furry friends.
Prepare your pet emergency kit
You should prepare two different emergency kits. One large tote-for emergency's that you will stay home for-and a smaller airtight, waterproof container-used for travel if you need to leave your residence.
Food – Make sure you have a three-day supply of food for each pet.
Water – Typically it is recommended that you also have a three-day supply of water for each pet in the home in addition to a three-day supply for yourself and any family members.
Medical supplies – Bandage rolls, scissors, tape, antibiotic ointment, latex gloves, isopropyl alcohol, and normal saline to rinse any wounds or eyes if needed.
Medications – Any medications your pet needs, including instant cold ice packs if your pet needs medications that need to be refrigerated such as insulin.
An extra leash, pet carrier, and collars with tags
Pet paperwork – Secure pet papers such as registration, adoption papers, vaccine documents, and a picture of each pet in a waterproof container or plastic bag.
A list of pet approved shelter locations and emergency veterinarians
Familiar items – A favorite toy or blanket can help reduce stress for your pet
Sanitation – litter pan and litter, newspaper or puppy pads, paper towels, trash bags and household bleach.

In an emergency household bleach can be used to disinfect and to sanitize water. For disinfectant use 9 parts water to 1 part bleach. For sanitizing water use 16 drops of bleach to one gallon of water.
Avoid using scented bleach or color safe bleach!
Microchipping you furry companions is the best way to be reunited with him or her if you should become separated. Keeping your emergency contact information up to date and listed with a reliable recovery database is always important.
Locating a pet after an emergency or disaster
FEMA supports local efforts to search for and rescue pets after a disaster and you may be able to locate your missing pet using supported resources.
Pets displaced by a disaster are frequently kept in shelters and by organizations in the state where the disaster occurred. Contact your local humane society, animal welfare organization, or county or state Animal Response Team to locate the shelters or organizations near you. Additionally, a member of the National Animal Rescue and Sheltering Coalition may be able to assist in locating the appropriate local response organization.