At Mason Dixon Animal Emergency Hospital, we understand that pet emergencies are often very stressful. We strive to treat all emergencies as rapidly and compassionately as possible, while providing clear and frequent communications with our clients. We want you to know we will care for your pets as if they are our own. Having experienced emergencies with our own pets, we understand the anxiety that can occur during these visits.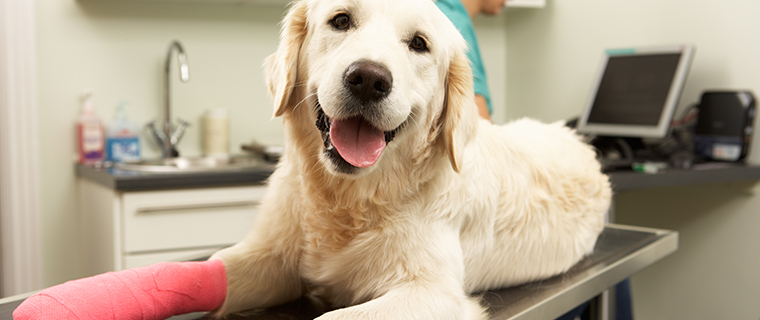 Since we are an emergency hospital, we will need to provide urgent triage care to critically ill or injured pets. We appreciate your understanding during times when your wait may be longer than expected.
Arrival
If you have called us in advance of your visit, we will be expecting you. When you arrive, we will ask for information in order to start a medical record for your pet. We will inquire about the reason for your visit and a brief medical history.  It is helpful to bring any medications that your pet is currently taking as well as any medical records you may have. 
A veterinary technician will perform a brief triage to determine if your pet is stable. If your pet is critically ill or injured, we will ask for permission and financial authorization to immediately begin supportive medical care in our treatment ward. Stable patients will be seen in the order of arrival. 
While you are waiting, complimentary coffee, tea, TV and wi-fi is available. Please see a client services specialist for the password. There is also a childrens' area to keep our little ones entertained while waiting.
Examination and Treatment
After examining your pet, we will discuss recommended diagnostics and/or treatments with you and provide an estimate for those services. If your pet is treated and able to go home with you, medications will be dispensed, or a prescription provided, as well as complete discharge instructions, and any recommendations for follow up care with your pet's general practitioner.

If your pet requires hospitalization, we will discuss the care that will be provided, including an  estimate for hospitalization costs. A deposit will be required.  Once your pet is admitted for treatment, you are welcome to call for updates at any time. However, if the veterinarian is dealing with a patient, you may be provided with an update from another staff member.  The veterinarian will return your call when able. If at any time, we need to update you on the status of your pet - we will call you - day or night.
While you are waiting
We are fortunate to have a variety of dining and retail establishments nearby. Once we have examined your pet and a treatment plan has been approved, you are welcome to run errands or grab a bite to eat while your pet receives treatment. We will request a deposit for treatment before you leave the hospital.
Payment
While we do not offer in-hospital payment plans, we do accept Care Credit, Scratch Pay, and Wells Fargo Health Advantage as third party payment options. We also accept all major credit cards and cash. 
At this time, Mason Dixon is unable to accept personal checks for veterinary services.
Our client services team will be happy to discuss these options with you and provide further information. Payment is required in full at time of discharge. 
Learn more about our financing options
Euthanasia
If you have made the difficult end of life decision for your pet, we have a private comfort room in which you are able to spend time with your companion. We will guide you through the process of humane euthanasia and discuss options for aftercare. We encourage you to be present with your pet.  If you have any hesitation, we will take the time to address any concerns you may have about being with your pet. We understand the difficulty of going through this process and  our goal is to create an atmosphere that is as peaceful and stress free as we can for you and your beloved friend. 
COVID 19
Due to the ongoing health concerns with COVID 19, we have implemented a modified safety protocol for the protection of our staff and our clients. We will review this with you when you call or on your arrival. Please call us at 717- 432-6030 when you arrive at the hospital and prior to entering our facility.