Patients are prioritized based on the severity of their illness. We treat the most critically ill or seriously injured patients first. This process is called TRIAGE.
Level I  |  Life saving measures to be applied immediately
Poisoning
Allergic reactions
Collapse
Heat Stroke
Hypothermia
Bloat (GDV)
Acute Seizure
Major trauma (vehicular, animal attack)
Penetrating bite wounds around neck or chest
Choking
Excessive bleeding
Difficulty breathing
Unable to urinate
Level II  |  Wait times may apply
Frequent vomiting
Bloody diarrhea
Paralysis
Closed fractures
Blood in urine
Birthing difficulties
Can urinate but with straining
Level III  |  Not life threatening (wait times may be prolonged)
Abscess
Minor wounds/lacerations
Sneezing/nasal discharge
Stable chronic disease
Limping
Skin conditions
Sore eyes/ears
There may be delays for priority LEVEL ll and LEVEL Ill patients. We know you are worried about your pet. We are pet owners too so we understand. Thank you for understanding our triage process.
Please advise the front desk team if your pet's condition changes.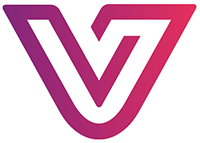 Can your pet health concern be resolved through an online appointment? Due to a high number of appointment requests, we are experiencing longer than usual wait times. Get peace of mind by booking a virtual appointment through Vetster: http://vetster.sjv.io/Ry2nLX, which will connect you instantly with a local veterinary professional through video chat from home.
Disclaimer: Mason Dixon Animal Emergency Hospital is not liable for medical advice provided through Vetster's professional partner team of licensed veterinarians and technicians.