Posted March 03, 2021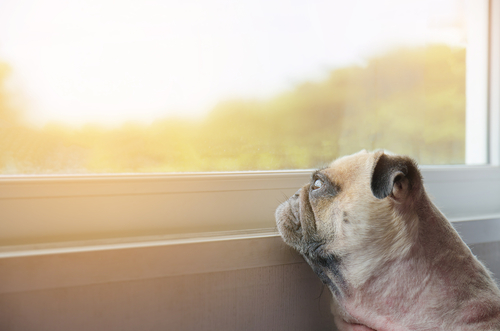 It's been a year since large-scale coronavirus lockdowns came to the US, and we're all feeling the stress that comes with stay-at-home orders, business closures, and concern for the safety of ourselves and our loved ones. In order to deal with the stress, many of us are turning to our pets, or even welcoming new furry friends into our homes! While pets are a great source of support in these difficult times, it's important to recognize how your changed routine is impacting your animal.
You've likely heard reports that dog adoption and fostering have skyrocketed since the beginning of the pandemic. Though this trend is great for both humans who require a bit of extra emotional support and dogs who would otherwise still be in the shelter, before you think about adopting or fostering a living animal, it's important to be prepared for the time, money, and effort that goes into caring for a pet. If you are willing to put in the work, you will have a loving companion for years to come! Be sure to note that as adoptions have increased, primary care vets are experiencing increased demand that can cause longer wait times, even for illness-related appointments. To make sure that your pet gets the care they need, call your primary care vet as soon as you notice signs of illness.
Whether your pet is a new addition to your home or has been by your side for years, any stress or anxiety you may be feeling due to the pandemic is probably affecting them as well. Putting aside restrictions like stay-at-home orders that can complicate socialization and cause separation anxiety in your pets, our animals can tell when their owners are feeling worried! This means that your stress may be impacting your dog or cat, potentially causing exacerbated behavioral problems or other negative effects. Still, it's undeniable that pets can be a calming influence on their owners, as long as they are properly fed and cared for. If you are concerned about changes in your pet's behavior or wellbeing since the onset of the pandemic, consider taking them in for a visit to the vet.
As you spend more time with your pet, you're likely even more aware of the potential for emergencies to happen at any time. In order to make sure you'll be able to stay calm in what could be a scary situation, it's a good idea to have a plan for what to do in case of a pet health emergency. Having the contact information of your local animal hospital on hand is a great idea! At Mason Dixon Animal Emergency Hospital, you and your pet can expect the best stress-free, Covid-safe emergency care possible.