Posted October 14, 2020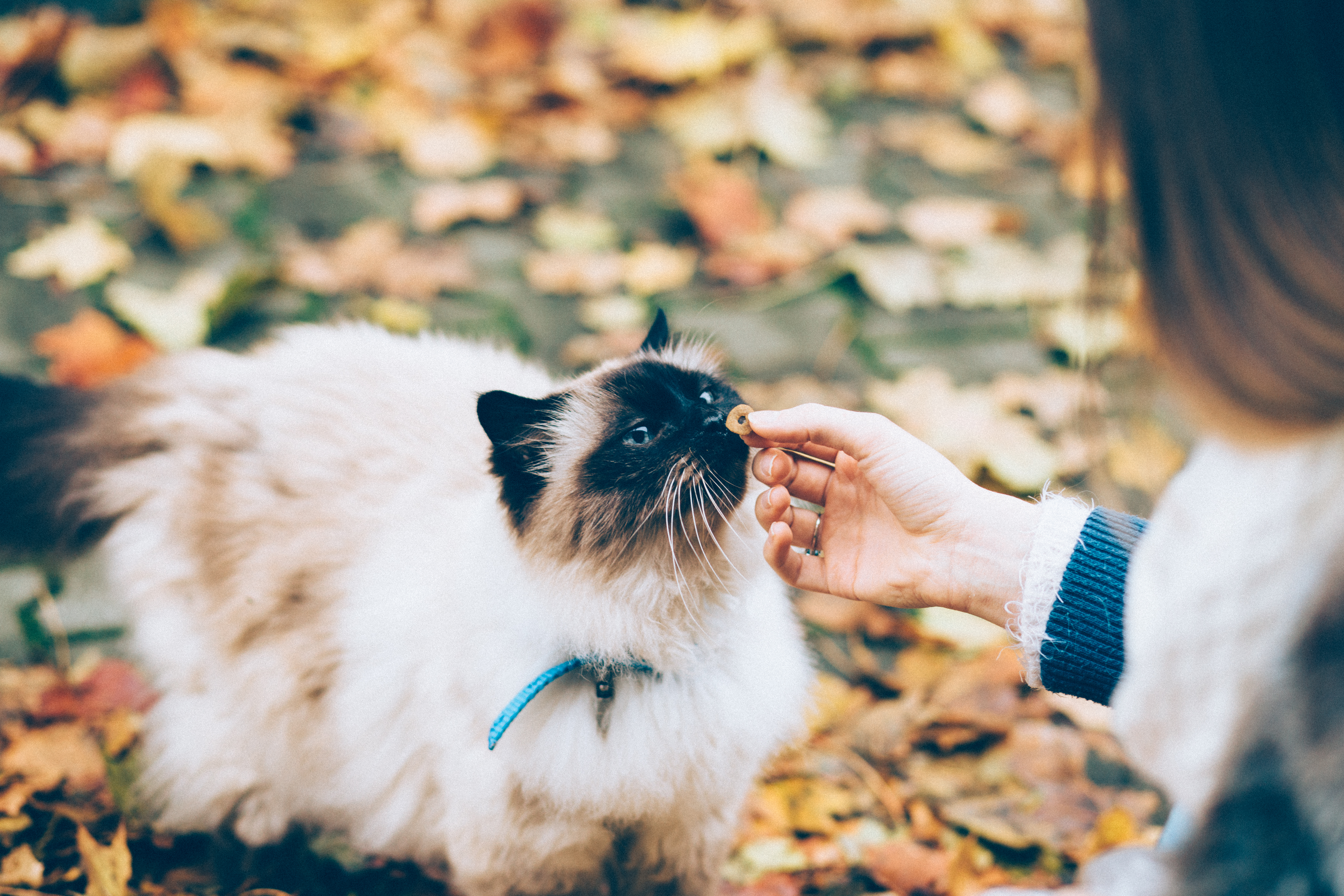 Crisp mornings, colorful trees, and pumpkins - what a welcome change to the hot, humid daysof summer! But fall also brings a new season of dangers for our family pets. Below are some important safety reminders to keep your pet happy and healthy during the autumn months.
Avoid These 4 Things to Protect Your Pet This Fall
RODENTICIDES
The use of rat and mouse poison tends to increase in the fall as rodents look for shelter from the cold by attempting to move indoors. Rodenticides are highly toxic to pets and, if ingested, the results could be fatal.
If you must use these products, please do so with extreme caution and put them in places inaccessible to your pets. Remember: the carcasses of rodents that have been killed by rodenticides can also be dangerous to our pets. So, if you think your pet has eaten any part of a rodent exposed to these poisons, contact your veterinarian immediately.
ANTI-FREEZE
Fall is a common time to change your car's engine coolant, but be careful because most coolants are toxic to pets. 1-2 teaspoons can kill a 10-pound dog, and even less can be fatal to a 10-pound cat.
Ethylene glycol-based coolants are highly toxic, so spills should be cleaned up immediately. Consider switching to propylene glycol-based coolants. These aren't completely nontoxic, but they are much less toxic to pets than other engine coolants.
MUSHROOMS
Fall and spring are mushroom growing seasons. While most mushrooms have little or no toxicity, the 1% that are toxic can cause life-threatening problems in pets. Since most toxic mushrooms are difficult to distinguish from nontoxic ones, the best way to prevent pets ingesting them is to keep your pet away from areas where any mushrooms are growing. Different mushrooms like to grow in wooded areas, rocky terrains, grassy parks, and even in your own backyard. It is best to assume that any mushroom you find could be a poisonous one.
The degree of illness depends on the type and number of mushrooms ingested. Sometimes a pet may have mild gastrointestinal (GI) upset that resolves at home. Other times, pets become extremely sick and require hospitalization. Unfortunately, some pets die despite treatment if the toxin is concentrated enough.
The toxins in mushroom can be broken down into four categories:
Gastrointestinal toxins.
There are many mushroom varieties that cause an upset stomach. Pets may become ill within 15 minutes of ingesting these mushrooms or symptoms may be delayed for up to 6 hours. Pets develop vomiting and diarrhea and may become weak and dehydrated.
Hepatotoxic.
These mushrooms affect the liver. Amanita mushrooms cause liver failure that can be deadly. The pet becomes jaundiced, weak, lethargic, and sometimes comatose. What starts as mild vomiting and diarrhea can quickly progresses to full blown liver failure that can result in death in a matter of days. If not treated quickly and aggressively, the liver failure is irreversible.
Nephrotoxic.
Mushrooms in this category affect the kidneys. Symptoms include nausea, vomiting, and dehydration.
Neurotoxic.
These mushrooms cause neurological signs. The onset of illness is fast with signs occurring in 30 minutes up to 6 hours. Signs include weakness, lack of coordination, tremors, vocalizations, disorientation, agitation, and sometimes seizures. These toxins can also affect the kidneys and liver causing a combination of problems.
CANDY & TREATS
The fall and winter start our holiday season, with Halloween just around the corner. It's important to make sure your pets don't get into any foods that can make them sick; for dogs, this means chocolate, grapes, and raisins are off limits.
However, just because some foods aren't technically considered toxic to pets doesn't mean they're safe. Rich, high-fat foods can cause stomach problems such as vomiting and diarrhea and even more serious conditions like pancreatitis. Also, think about small food items that can be choking hazards, like candy wrappers from Halloween or turkey bones around Thanksgiving.
With so many fun fall activities, you don't want to have to worry about the health of your pet. Avoiding these hazards is the best way to keep your pet healthy. No matter what, the veterinary specialists at Mason Dixon Animal Emergency Hospital are ready if you encounter any of these pet emergencies after hours this season.